About Me
I am a Shunsuke Wakamatsu, a nationally licensed Tour Guide-Interpreter.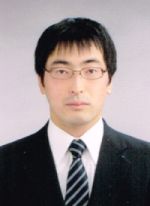 Name
Shunsuke Wakamatsu
Date of birth
January 12, 1983
Qualifications
Tour Guide-Interpreter(English),
Grade 1 of the EIKEN(Thest in Practical English Proficiency) Test,
TOEIC score of 905
E-mail adress
contact@shun-guide.biz
Phone number
090-3644-5869
I have lived in Sendai City for approximately 30 years. I have always been interested in history and culture of Sendai City. I would love to present the charms of Sendai to more tourists.
I obtained the national license of Tour Guide-Interpreter(English) in 2017. I also have the experience of volunteer tour guide of more then 3 years.
Contact me
To apply for the guided tour, please use the application form. If you have any inquiries, please also use the form.