About Matsushima
Matsushima is one of the Three Most Scenic Spots in Japan. Matsuhima Bay is dotted with many small islands, and they are covered with pine trees(Matsu in Japanese). It makes a picturesque view.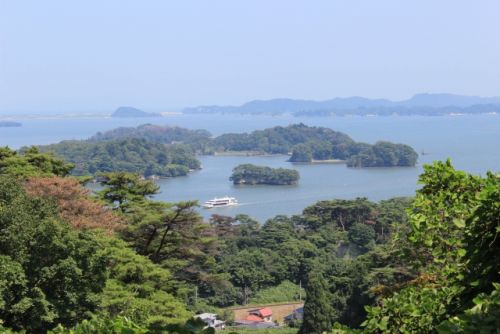 Matsushima is famous not only for its nature, but also for its history and culture. So Many Buddhist monks have trained here since a very long time ago. A National Treasure, Zuiganji Temple has the history of more than 1,000 years.
Many of the buildings existing today were built by Date Masamune, the founder of Sendai domain. That' why Matsushima is also popular among Masamune fans.
Cruising
The best way to enjoy the great view of Matsushima Bay is a sightseeing boat. They offers various routes. The most popular course takes about 50 minutes.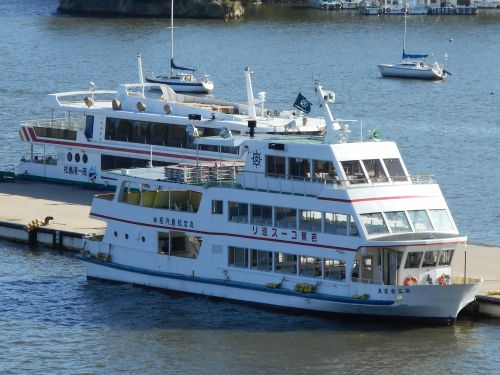 Zuiganji Temple
Zuiganji is a Zen temple with a history of more than 1,000 years. The current building was built by Date Masamune in 1609. You can feel the solemn atmosphere of Zen temple and the gorgeous architectural style of thet Masamune's era. The main building and the temple kitchen are designated as National Treasures.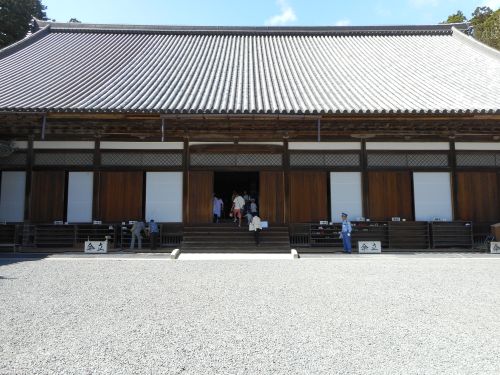 Entsuin Temple
Entsuin Temple holds a mausoleum of Date Masamune's grandson, Mitsumune. The Buddhist alter is beautifully covered with gold leaf. In its design, you can also see some influence by Western culture.
Entsuin Temple is also famous for its Japanese garden. Its Karesansui (rock garden) represents the scenery of Matsushima Bay. The autumn foliage is also famous and it's illuminated at night.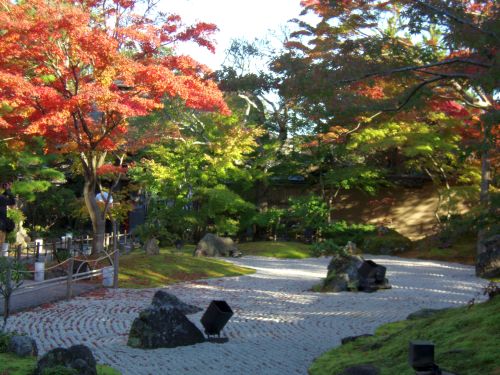 Godaido Temple
Godaido Temple is a symbolic building of Matsushima. It is located on a small island connected to the mainland with a red bridge. The current building was built by Date Masamune in 1604, and it represents the elaborate architectural style of the era.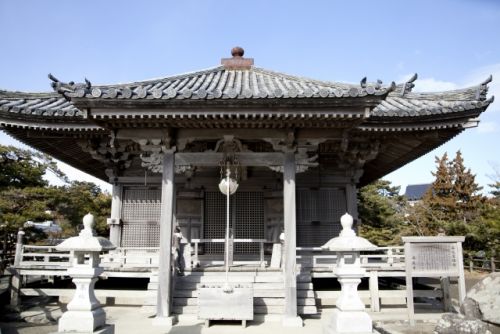 Kanrantei Teahouse
Kanrantei teahouse was used for a villa for Date family and a guesthouse for the officers from the central government. You can rest in the building and enjoy green tea and Japanese sweets. Its compound also has a small museum. It holds some exhibitions related to Date family and Matsushima.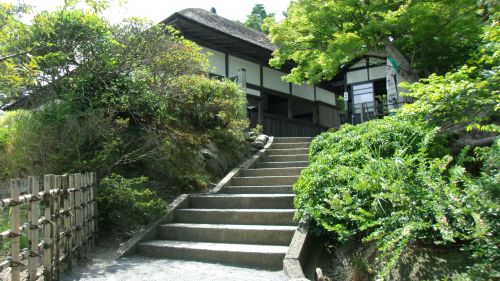 Contact me
To apply for the guided tour, please use the application form below. If you have any inruiries, please also use the form.